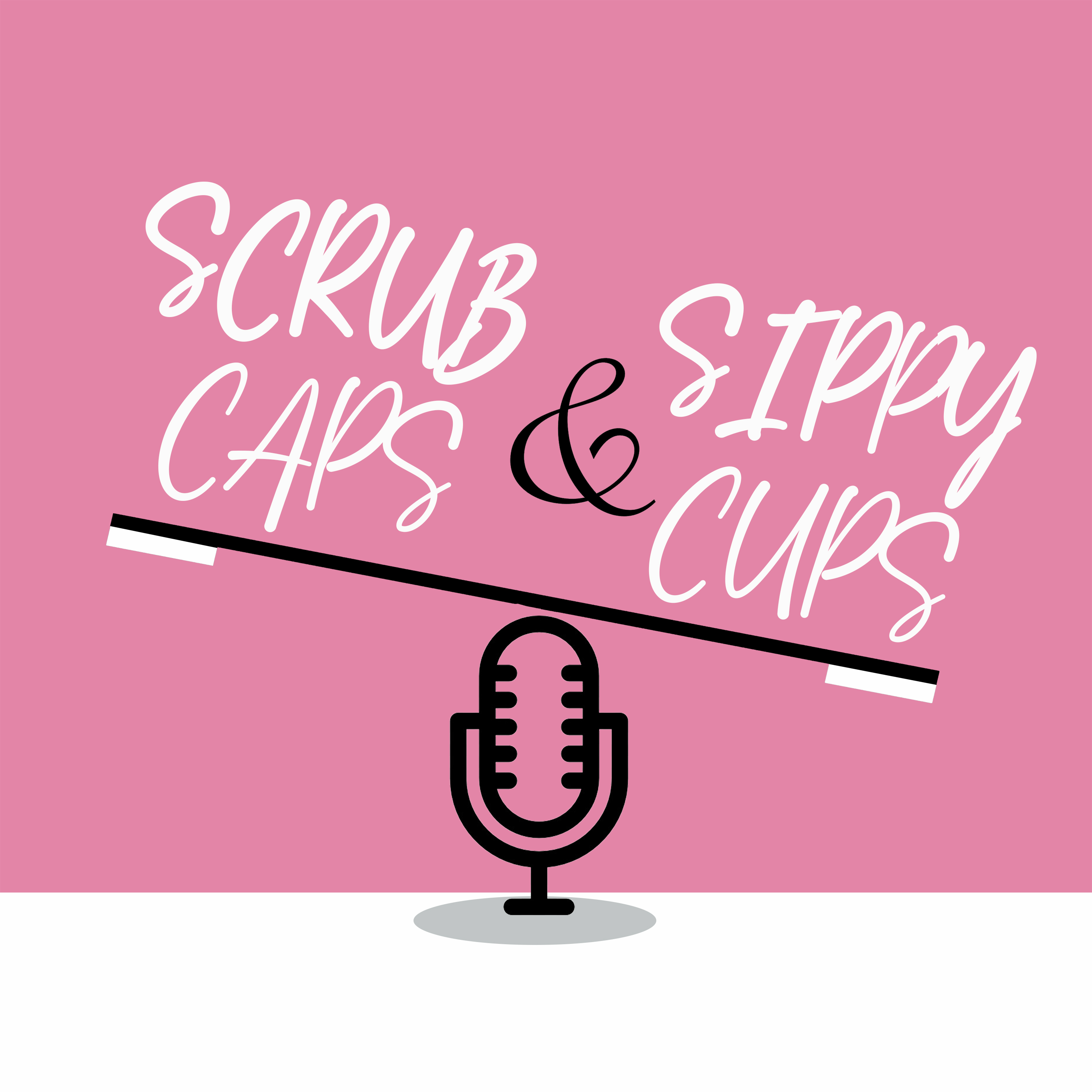 The Scrub Caps & Sippy Cups podcast is a virtual "moms club" for all who are balancing motherhood, careers, finances, relationships, a social life, and remembering to breathe in between.
Remember to subscribe and tune in here every other week to dive deep into some real shhhhh...sugar that affects us all, and that's the only thing we are sugarcoating.
Ellen, Crystal, & Laci from the CRNA Moms Facebook Group bring all of the joy, pain, life lessons, and motherhood knowledge that is shared by all the group's members. Although it is a private FB group, they all feel that a podcast would be the best way to bring listeners into the community and a voice for those that join the group to be heard 
Our podcast can be found on your favorite podcast players so SUBSCRIBE, DOWNLOAD, LISTEN and SHARE the show with someone who needs to hear the very thing they are waiting to listen to.