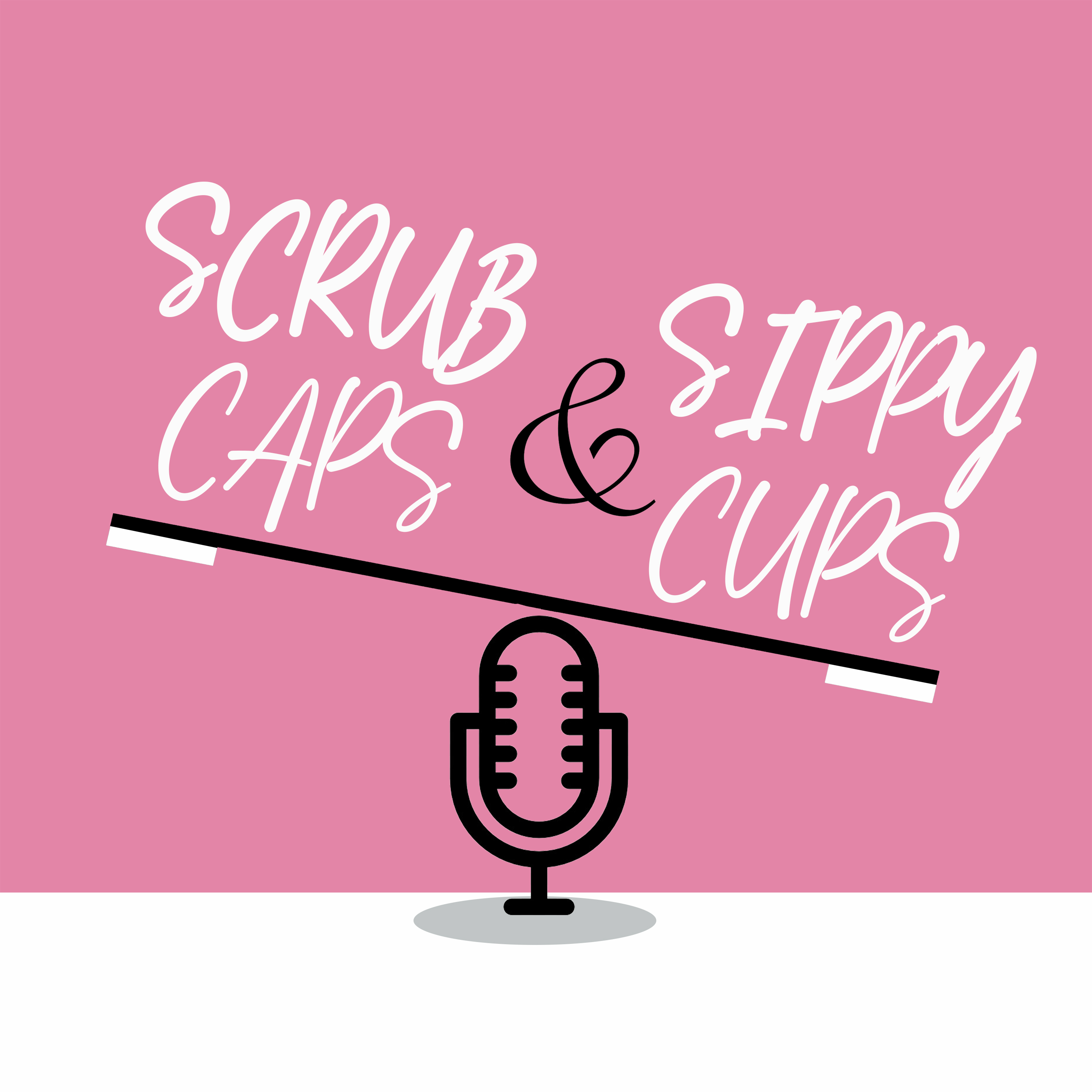 Are you interested in going to nurse anesthesia school (CRNA) or currently a student registered nurse anesthetist (SRNA) with children and wondering how you will ever juggle it all? Well, this episode is for you! Morgan Fitterer and Cynthia Shen are two SRNA moms spilling all of the secrets and discussing common struggles SRNAs face while in school. They sit down and discuss mom guilt, finding balance, the motivation to pursue this profession, handling tough rotations, and more! 
Both Cynthia and Morgan became pregnant before being accepted to CRNA school. Despite their fears, this didn't hold them back from pursuing their dream. The ladies contribute a lot of their success to the support of their husbands and family during this time. They are both set to graduate this spring!
The ladies discuss having mom guilt. How leaving their child at daycare to study was oftentimes a struggle for them. Whether it was focusing on relationships, money, parenting, school work, or time for themselves, focusing on everything causes nothing to be done well. 
19:40 How did you find balance? 
Morgan knows this time in her life is temporary and breaks this large goal up week by week. She spent time figuring out how to achieve these large goals. One of the biggest things was working on time management and overcoming mom guilt. 
Cynthia had a wake-up call at the beginning of the program. She started by modifying her study habits. She recognized she was an auditory learner, and she made sure she used her time wisely. She was always looking for smaller chunks of time to maximize her study time. Having clear communication with her spouse was another major factor in her success. They spent 30 minutes together on Sundays planning the week out. 
27:40 What made you interested in CRNA school?
Morgan found that she was most happy when she was being challenged, and CRNA school did this for her. One step pushed her to master the next, and having a mentor that encouraged her helped Morgan feel motivated. She had a fire inside her that pushed her to learn and grow. She was drawn to the autonomy that being a CRNA provided. 
Cynthia's interest was originally in neuroscience. She was searching for something that overlapped her interest in neuroscience and nursing. Her desire to become a CRNA was solidified when she shadowed a CRNA and got to see her mentor put a "patient's brain to sleep." She was sold and has loved how her two interests have messed together to fuel a lifelong passion. 
32:00 How did you handle your pediatric rotation as a mom?
Cynthia says that her peds rotation was a struggle for her as a mom. She remembers crying on her way home from these cases as she thought about the mom in the hospital with her ill child as she gets to go home and be with hers. She became so appreciative of her healthy child. She salutes those moms who struggle with their sick kids.
Morgan put things into a different perspective after having her own child. She never wanted to make a promise to a parent that she couldn't keep. She has been vocal with her preceptors about what she is and is not comfortable with. 
39:00 What advice would you give to the parent or soon-to-be parent thinking about going to CRNA school?
Morgan states that "it's not about how smart you are, it's about how much dedication you put in. It takes time, dedication, and grace." She encourages those interested in CRNA school to take one thing at a time, and anyone who has the motivation to continue can do this. 
Cynthia feels that timing is never quite right. She never felt 100% ready to go. She encourages those on the fence to just do it. What is the worst that could happen? There is no downside to trying.
Cynthia Shen:
Hello! My name is Cynthia Shen; I'm currently an SRNA scheduled to graduate in May and am a mom to a 3-year-old and happily married to my husband. We are from Dallas, TX. I have a background in neuroscience and nursing and am very excited to join the anesthesia profession! Hobbies include traveling, reading for fun, and spending quality time with my family. You can connect with her here: Facebook: Cynthia Shen (Nguyen)
Instagram: Furtail14005
Morgan Fitterer:
Morgan is a 3rd-year SRNA, momma to a 3-year-old girl (Lennon), and wife of 7 years. You can connect with her here: @morgfittererererrrrrrr (Instagram) and https://www.facebook.com/morgan.e.mcintire
If you loved this episode, found value, or just loved hanging out with us, please head over to Apple Podcasts and leave us a review! 
Let's connect!
Follow the girls on Instagram -
@mslacilea @ellenlauletta @stl_injector
Email: scrubcapsandsippycups@gmail.com
Or you can leave us an audio message that could air on a future podcast episode!
https://www.speakpipe.com/Scrubcapsandsippycups
Facebook: Scrub Caps and Sippy Cups
Instagram: @heysmartmommas
Twitter: @heysmartmommas