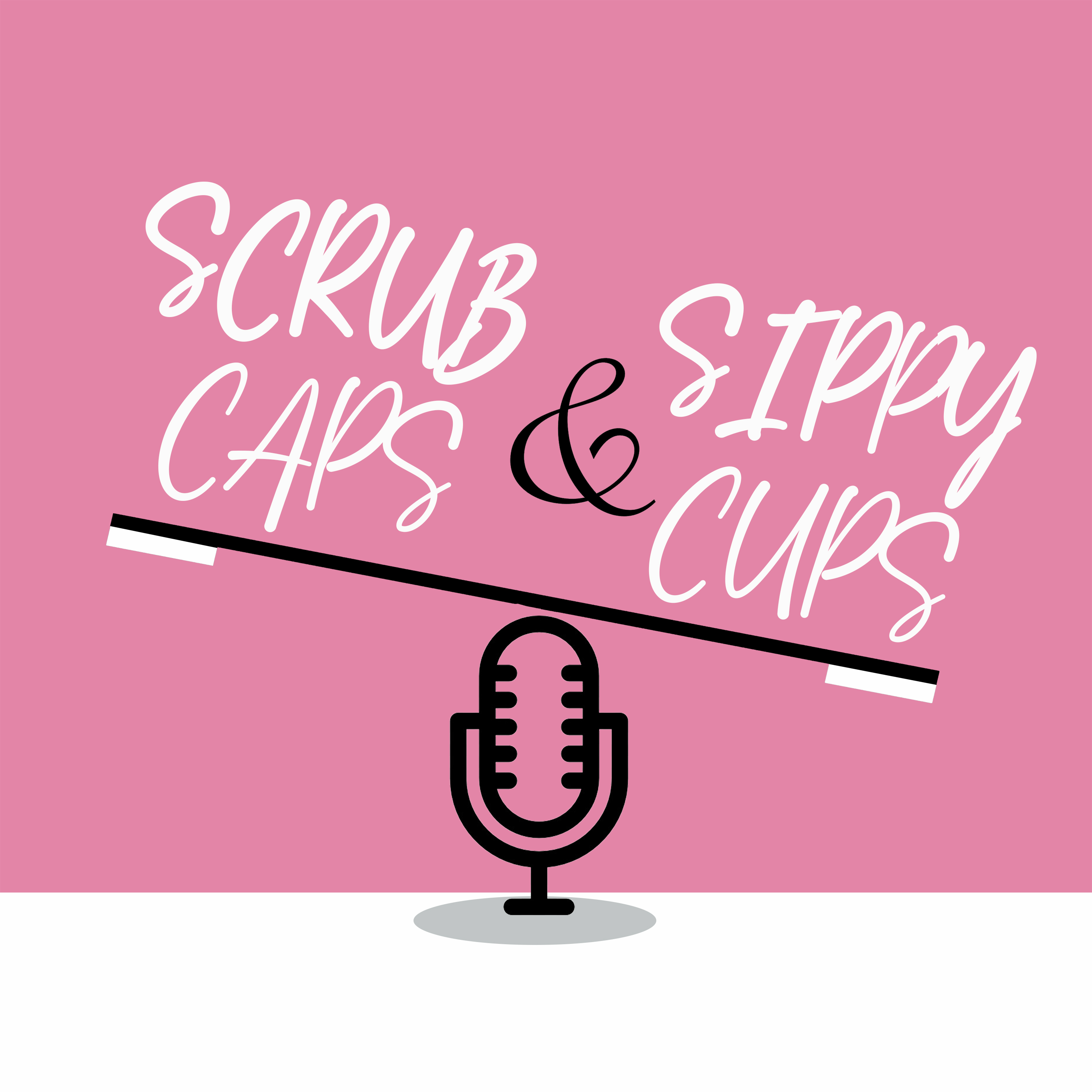 Eps 7 - One of our most important podcast episodes, in this show we tackle a topic that is often ignored but affects so many mothers in our country. Postpartum depression affects not only mothers but their families and children as well. If left untreated, the impacts of this mental illness become devastating and dangerous. In this episode we invited "Chloe" and she shares her truth about her battle with postpartum depression, the lessons she learned to cope, and what to do if it happens to you. This is one of our most important episodes and if you feel that you or someone you know will benefit from this show, we ask you to SHARE it with them. 
If you are a CRNA Mom and have yet to join our CRNA Mom Facebook group, check out this link to learn more. https://www.facebook.com/groups/1633304636922285/
Here are resources discussed on the show that can help you or someone you love:
PSI postpartum support international - local chapters - online perinatal mood disorder group Tuesday 6:30pm ($5 suggested but not required) **led by specialized moderator (5-12 women typically) can be as anonymous as you want with or without video -PSI helpline- English or Spanish 1-800-944-4773
https://www.postpartum.net
Inpatient Facilities
1. UNC Center for Women's Mood Disorders (Chapel Hill) (919) 966-9640 https://www.med.unc.edu/psych/wmd/patient_care/perinatal-inpatient/
2. Postpartum Resource Center of New York https://postpartumny.org855-631-0001 631-422-2255 English & Spanish speaking
3. The Perinatal Mood and Anxiety Disorders Program, Long Beach CA, is a 4-bed inpatient unit designed to meet the needs of perinatal women and their children, with a focus on promoting mother-child bonding and attachment, while helping the mother overcome her illness.
855-CHLB-4-HELP
https://www.memorialcare.org/blog/could-you-be-affected-perinatal-mood-and-anxiety-disorders
4. UCLA Maternal Mental Health Partial Hospitalization Program- patient-centered treatment program that aims to prevent inpatient hospitalization through early interventions that support mothers in their health and recovery. The program provides 20 hours of group and/or individual sessions each week.
(310) 825-7469
https://www.uclahealth.org/resnick/adult-partial-hospitalization-program
List of Outpatient Treatment Centers
https://www.postpartum.net/get-help/intensive-perinatal-psych-treatment-in-the-us/
Books Mentioned in the PPD Podcast by Scrub Caps & Sippy Cups (there are many more, some mentioned on the above websites)
1. "Understanding Postpartum Psychosis - A Temporary Madness" by Teresa Twomey, JD
2. "Down Came the Rain" by Brooke Shields
Internet Resources (adapted from MGH website)
Mind Body Pregnancy – Dr. Anna Glezer: A physician's expert guidance on your mental health & emotional well-being during pregnancy, delivery, & postpartum. Articles, guides, & advice on mood, anxiety, mental illness, hormones, treatments, resources, & many others.
Treating for Two – Women and healthcare providers don't have enough information to answer questions about medications and pregnancy. Treating for Two is CDC's prescription for this problem. Treating for Two aims to improve the health of women and babies by working to identify the safest treatment options for the management of common conditions before and during pregnancy.
Women and Mental Health – National Institute of Mental Health
Postpartum Depression: Signs and Resources for Help – Georgetown University School of Nursing & Health Studies
Aunt Bertha – Aunt Bertha connects people to free and low cost services in their area by zip code. Services include: housing, food, education, goods, money, healthcare, education, employment and legal assistance.
Women's Health: A guide to Legal Resources – a "resource to arm women with legal tools to help advocate for themselves and other women" created by American University's online Master of Legal Studies".